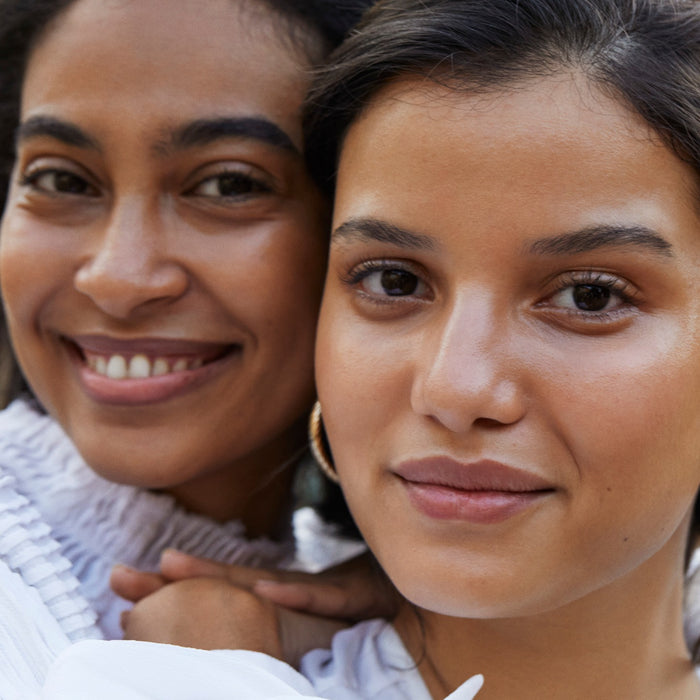 Gift. A 4 letter magical word. Like love. Both deeply human. Both about a connection to another human. 
Gift. A 4 letter magical word. Like love. Both deeply human. Both about a connection to another human. 
To me, love is a gift that we are lucky to receive and share. And a gift is a love gesture that we delight in giving and receiving. 
Gifting elevates an ordinary object, that one could have bought themselves, to an extraordinary one, now wrapped with the thoughtfulness, care and love of someone else. 
I sometimes think for weeks about the perfect present but most often I stumble on something that I immediately know would be perfect for someone I love. 
As a little girl, I remember receiving 2 types of gifts. The ones that I have asked for, usually a toy that would instantly delight me. And the ones that were given to me just like that, a small sized bottle of home distilled rose water or an engraved mini version of my mother's hammam bowl. The latter are the ones that stayed with me, the one that understood, before I did, my passion for beauty whilst also passing onto me, in the most beautiful way, some of our ancestral beauty rituals. Perhaps this is why skin care became my love language: touch, self-care, togetherness and thoughtfulness. 
So when I was dreaming of whind, I was dreaming of a gift of love, to me and to others, the gift of a skin so healthy and happy it glows, inside and out. 
Each product follows a recipe of science, sensoriality, and love. Love to skin, love to the planet, but most importantly love to others. 
Each product was of course designed to deliver extraordinary skin results we can see but the magic really is in how it makes us feel. And for that I took inspiration in places, people, and memories I love of my home, Morocco. 
For the unapologetically feminine 
Medina Dew Rose Water Cream gives an instant weightless hydration for a dewy petal soft skin but its heavenly scent of rose, delicate texture and gorgeous jar remind me of the sophistication and Uber femininity of Moroccan women.
For the delightfully glamourous
Kasbah Moonlight Overnight Recovery Mask renews and rejuvenates the skin for a healthy moonlit glow by morning. Its decadent argan cream-to-oil texture and sensual scent of orange blossom and iris in a dark blue mysterious jar bring me memories of lazy moonlit evenings, with glamorous friends in silky caftans barefoot dancing under the bright starry Kasbah skies. 
For the light of the party
Marrakech Light Illuminating Magic Oil instantly deeply nourishes the skin for an illuminated sunlit glow but it's true magic is its golden light oil that transforms into air on the skin, bathing the skin in light, softness, and a hypnotic scent of amber that embodies the universally flattering light the early mornings Marrakech that caress our face every morning. 
For the one that wants it all
Our glow giving gift sets are the perfect present for the beauty lovers in your life. Our Full Glow Bundle wraps up the magic of our Dewy Day Cream, with our Instant Tinting Water, and our Illuminating Oil, for a year-round bronzed, radiant glow. Our Cleanse & Detox Duo is like freshness in a jar, combining our delicately orange blossom scented Jelly Cleanser with our powerful skin detox Clay Mask.
No matter what you choose, whind is a gift from me and Morocco to you and the world.
Love, Hind