Whatever you do this season, don't over-exfoliate. No one likes a dry, lackluster complexion. To restore luminosity, you've got to clear away the debris clogging up your skin cells. If your skin is at all sensitive, stick to products with gentle exfoliating enzymes like pomegranate or papaya a couple times a week. (Top tip: we've got the perfect product coming; sign up to our newsletter to be the first to know when it drops).
Short and sweet is the way to go in winter months. Steamy showers can rob your skin of a healthy water content. Keep the temp warm and lather up quickly. Another top tip: invest in a cool air humidifier to up the moisture content in the air if your home is especially dry.
"To restore radiance, the most important thing you can do for your skin is prevent dehydration..."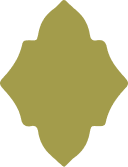 LAERKE ROSE MOELLEGAARD / THURSDAYSCHILD x TRUNK ARCHIVE, VOGUE.CO.UK
Hyaluronic acid is a potent humectant, drawing water deeper layers of the skin-attracting moisture to the top layers of the skin to refresh the surface. If you take anything away from this tip list, let it be: moisture, moisture, moisture. Your skin needs to be deeply hydrated in order to achieve that dewy, bright glow from the inside out.
Evening is the perfect time to double-down on moisture-rich creams. Choose one infused with Hyaluronic Acid or nourishing oils like Argan Oil, and antioxidants, such as Vitamins E or B3 (Niacinamide), to power nutrients into the skin, and help the cell's natural recovery cycle while you sleep.
Packed with essential fatty acids (like oleic and linoleic), Argan and Jojoba oil provide a much needed winter refresh. Nourishing midweight oils lock in moisture without leaving your skin feeling greasy, and help protect the skin barrier (which prevents water loss). Bottom line: get yourself an oil this season - we may even have one that's perfect for you coming soon...
This probably goes without saying, but even on dreary, sunless winter days, do not forget to finish your skin care routine with a trusty high SPF and UVA. Although there's less damaging UV rays, there's more reflection (off snow drifts and ice), which can cause sunburn (aka skin's nemesis) and UV damage that ages the complexion.
Connect with us on instagram @whind to be the first in line when we launch our skin care, coming very soon...