4 Skincare Secrets From Beauty Within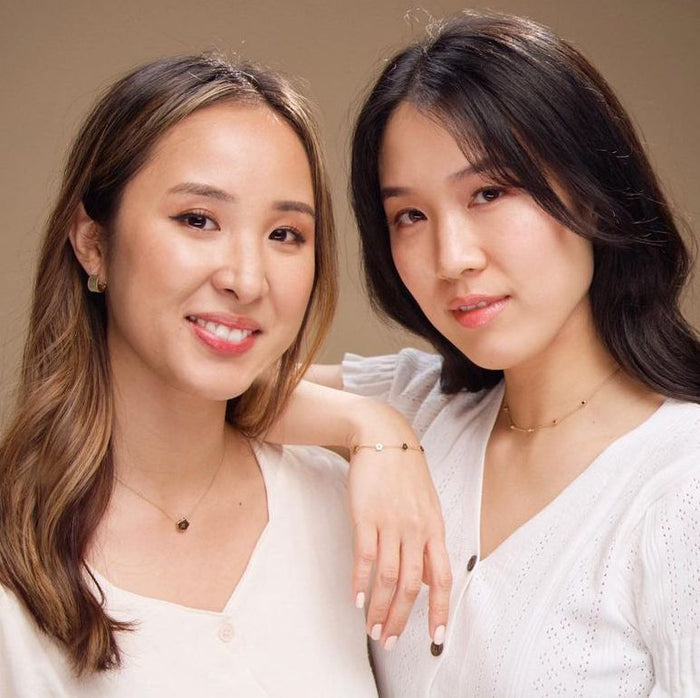 We created whind based on the belief that true Beauty isn't only skin deep – it's something that comes from embracing the light inside us all. 
We created whind based on the belief that true Beauty isn't only skin deep – it's something that comes from embracing the light inside us all. 
So we're delighted that the beautiful souls at Beauty Within, Felicia Lee and Rowena Tsai, have found something in whind that resonates with them. They recently named us the Best New Kid On The Block in their Ultimate Best Of's 2021, as well as giving Atlas Pure the accolade of Best Clay Mask in their Best Skincare of 2021.
With over 2.5m YouTube subscribers, Felicia and Rowena know a thing or two about the worlds of skincare, Beauty and wellness. We love their philosophy that by knowing more about both what's out there and our own bodies, we can make positive strides to becoming better versions of ourselves.
We've pulled some words of wisdom from their recent videos about how whind can help you to unlock the Beauty within. Over to you, ladies…
1. Host your own hammam
The serene ritual of the hammam is entwined deep in whind's roots. Having spoken to our founder, Hind, about why it's "the OG of your bathing routine", Felicia and Rowena tried hosting their own hammam at home.
"Get your bathroom nice and steamy, get the gunk off every part of your body and just let go, both physically and mentally," they say. Their top tips? Pay special attention to your ankles and shins; drain the bathwater after you've finished exfoliating, before refilling with your chosen bath products; and cover yourself in a mud mask that's both nourishing and purifying.
They love our Atlas Pure, which they describe as "like a smooth velvet – it almost doesn't feel like it's on your face. It literally blew our minds!"
When you're finished, make yourself a herbal tea – we're partial to a Moroccan mint, while Rowena loves a milky oolong – and pamper yourself with your favorite skincare products, like whind's "lightweight, cloudy" Kasbah Moonlight or "non-greasy" Marrakech Light. This is a style of self-care we can get behind.
2. Dry skin deserves exfoliation, too
If you're prone to dry skin like Felicia, you might think deep exfoliation isn't for you – but she says otherwise. 
We're used to having all the moisture sucked out of our skin by modern clay masks, but in traditional hammams, you never leave the clay on your skin for long. That's why Felicia loves Atlas Pure – "the one characteristic that makes it different to all the other clay masks I know is that it's non-drying", for a comfortable, flexible feel. Even though we only recommend leaving it on the skin for five minutes, the Beauty Within girls say they let it sit for up to 30, as "there's nothing in here that's overly drying or stripping".
Their final tips for dry skin: use a loofah or your hands rather than an exfoliating mitt for a gentler finish, and for your face try a brush or spatula. It's like painting your face – an adult self-care spin on childlike joy.
3. Your skincare ritual should be an experience, not a chore
Sensorial skincare and transportive Beauty are at the very heart of whind. From using native ingredients from sun-kissed climes to creating packaging that feels tactile and looks gorgeous, we believe Beauty is an experience – and it seems Felicia and Rowena felt the same.
"The earthy, floral smells like orange blossom or rose take you to a whole other place, and their formulations and the ingredients used are otherworldly," they say. Felicia loves Medina Dew, calling it "a beautiful waterfall cascade of roses on your face", while the orange blossom-scented Oasis Fresh makes for a light, fruity cleanse. 
4. Beauty Within starts with being lit from within
As Hind always says, the best compliment you can give in Moroccan culture is that you "have the light". And if one of our products bottles up that feeling, it's Marrakech Light, which the Beauty Within team call a "magic oil – it gives you that lit from within look". To take us right back to where we started, the best skincare helps you radiate your best self from the inside out – to unleash the Beauty Within.
Make all of Felicia and Rowena's favorites yours by shopping the 

Beauty Within edit

.